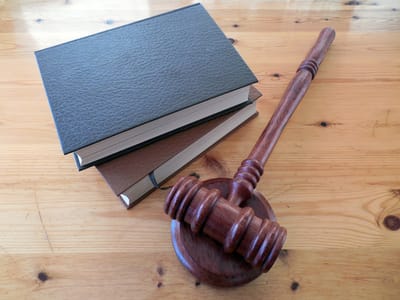 General Laws/Regulations Impacting Beekeepers in Colorado
Colorado Department of Agriculture Apiary Page:
https://ag.colorado.gov/plants/apiary-program-page
Cottage Foods Act:
https://cdphe.colorado.gov/cottage-foods-actDifferent municipalities have their own laws regarding having honey bees. Do you know your local bee laws?
Arapahoe County:
https://www.arapahoegov.com/faq.aspx?qid=431
Arvada(see article 8):
https://library.municode.com/co/arvada/codes/code_of_ordinances?nodeId=PTIICOOR_CH38EN_ARTVIIIBE
Aurora:
https://library.municode.com/co/aurora/codes/code_of_ordinances?nodeId=PTIICOOR_CH14AN_ARTIINGE_S14-15BE
Broomfield:
https://www.broomfield.org/DocumentCenter/View/12264/Beekeeping-License?bidId=
Castle Rock:
https://library.municode.com/co/castle_rock/codes/municipal_code?nodeId=TIT6AN
Centennial:
https://www.centennialco.gov/Residents/Health-Environment/Beekeeping
Denver:
https://library.municode.com/co/denver/codes/code_of_ordinances
Article 11 Use Limitations and Definitions: Under Animals permitted without a license: "Domestic Honey Bees •2 hives per zone lot; •Hives must be in rear 1/3 of zone lot with a 5 foot setback from side and rear zone lot lines; •Hives must be screened so that the bees must surmount a 6 foot barrier, which may be vegetative, before leaving the property; •No outdoor storage of any bee paraphernalia or hive materials not being used as a part of a hive." Denver Zoning Code, Article 11.8..5.1 p 69.
Douglas County:
https://www.douglas.co.us/land/regulations-and-procedures/zoning/animals/
Golden:
https://www.cityofgolden.net/media/InfoSALBeekeeping.pdf
Jefferson County:
https://www.jeffco.us/DocumentCenter/View/2069/Backyard-Honeybees-PDF?bidId=
Lakewood:
https://coloradobeekeepers.org/wp-content/uploads/2017/11/Apiaries-Bees-Urban-Agriculture-Brochure-2.p
Parker:
https://www.parkeronline.org/DocumentCenter/View/22557/Beekeeping-Ordinance?bidId=
Thornton:
https://www.cityofthornton.net/government/citydevelopment/Documents/development-services/building-inspection/forms/beekeeping_permit_application.pdf
Westminster:
https://www.cityofwestminster.us/Portals/1/Documents/Public%20Safety%20-%20Documents/Police%20Department/Backyard%20Livestock%20Permit%20-%20FINAL020416.pdf
Wheat Ridge:
https://www.ci.wheatridge.co.us/DocumentCenter/View/2457/Guide-to-Urban-Ag